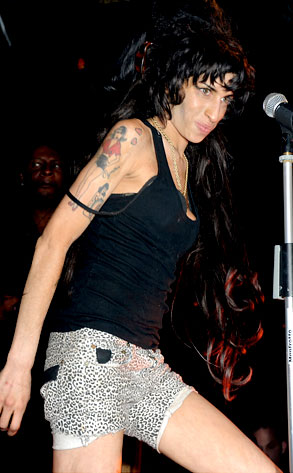 Dave M. Benett/Getty Images
They tried to make her go to the doctor, and she said, "yes, yes, yes."
Grammy-winning singer Amy Winehouse has checked back into a London hospital, her second stay in less than a month, to be treated for an adverse reaction to medication.
Her spokesman, Chris Goodman, told Reuters the ailing "Rehab" star was admitted to the clinic Sunday after suffering an allergic reaction. She is currently undergoing tests and will remain there for observation.
Three weeks ago, Winehouse spent several days in and out of the hospital for a chest infection.