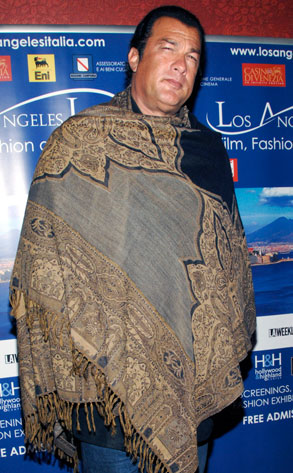 John M. Heller/Getty Images
Steven Seagal is out for justice again...this time for realsies.
The erstwhile big-screen action hero has become an honest-to-goodness crimefighter in New Orleans, a gig he's ready to share with the TV-viewing public.
His movie career mired in the direct-to-DVD dustbin, Seagal, 57, has now been deputized by the Jefferson Parish County Sheriff's Office, and he's preparing a Cops-like reality series for A&E that documents his efforts to clean up the Big Easy. The show is set to premiere in late 2009.
We're just waiting for the inevitable programming block of Steven Seagal: Lawman and Dog the Bounty Hunter. TiVos set for stunned.
Meanwhile, in the day's other top casting news...