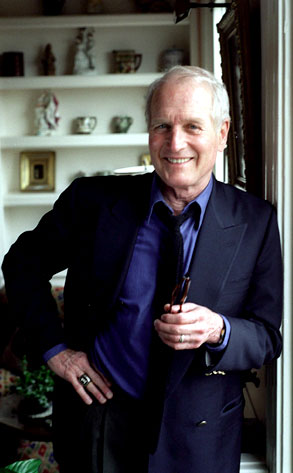 AP Photo/Jim Cooper
To the salad dressing goes the window dressing.
The details of the late Paul Newman's will have been made public, and reveal to whom—and what—the legendary actor chose to bequeath his belongings.
While the lion's share of the charitable man's personal possessions were, as expected, left to his wife, Joanne Woodward, Newman opted to leave his three Oscars and various other theatrical awards, including an Emmy, three Golden Globes and a Screen Actors Guild Award, among others, to his Newman's Own Foundation.