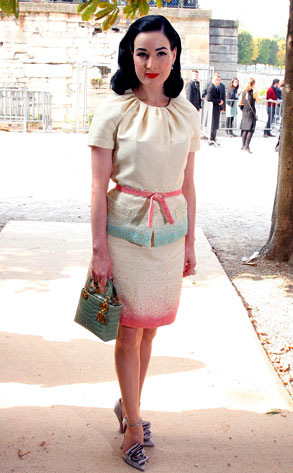 Eric Ryan/Getty Images
Burlesque bombshell Dita Von Teese is fighting her demons.
The 36-year-old model and actress has filed a federal lawsuit against a company that put her photo on a book cover without permission.
Von Teese is seeking unspecified damages against Macmillan Publishers, which printed Patti O'Shea's In Twilight's Shadow, a paranormal romance novel about demon hunting.
The papers filed on Friday claim that Dita's face is "a valuable and integral portion of her celebrity persona" and that the company "commercially exploited her image and likeness to their own gain."
Von Teese is also suing the photo agency that provided the image.