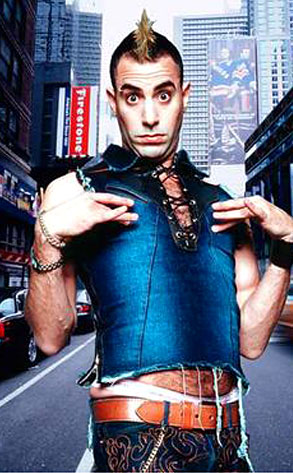 Universal Focus
Bruno picked the wrong place to crank it up.
The flamboyant Austrian fashion reporter embodied by the character-crazy Sacha Baron Cohen was ejected from the set of Medium earlier this month after somehow finagling his way past security.
The muscle had to intervene on Nov. 7 after Bruno, going supposedly incognito as an extra, kept interrupting a tense courtroom scene involving the supernatural drama's star, Patricia Arquette.
It's currently unclear whether any of Bruno's antics were caught on tape, but this isn't the first time Cohen's fauxhawked alter ego has been caught in seemingly incongruous surroundings.