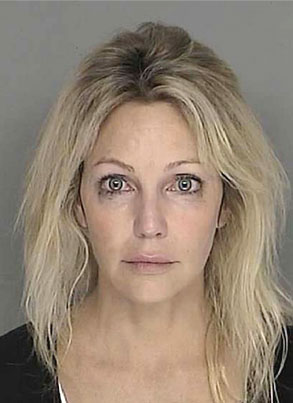 Santa Barbara Police Department
Looks like the "concerned citizen" who ratted out Heather Locklear for driving erratically last September may have been justified.
The Santa Barbara District Attorney's Office has confirmed that, after a lengthy investigation, the former Melrose Place star has been formally charged with one misdemeanor count of driving under the influence of drugs stemming from her Sept. 27 roadside arrest. (View the complaint.)
"It was prescription medications only...For privacy reasons I cannot say which prescriptions they were," Senior Deputy District Attorney Lee Carter tells E! News, adding that there were "no alcohol or illegal narcotics of any kind" in Locklear's system at the time of her bust.