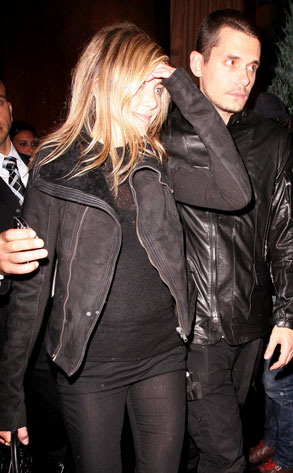 INFphoto.com
Between Jennifer Aniston telling Oprah she's been "lucky in love" and John Mayer blogging away about how he's so not moody, it only seems fitting that the self-proclaimed upbeat duo was spotted together Thursday night as they dined at La Esquina in Manhattan.
Upon leaving the restaurant through separate doors, the couple opted for a little clubbing and headed over to New York City's trendy GoldBar, where they reportedly partied through the wee hours of the morning.
Looks like these formerly low-key lovebirds are no longer avoiding the limelight.
See what other camera-friendly faces have been spotted over the last 24 hours in our Big Picture celebrity gallery!