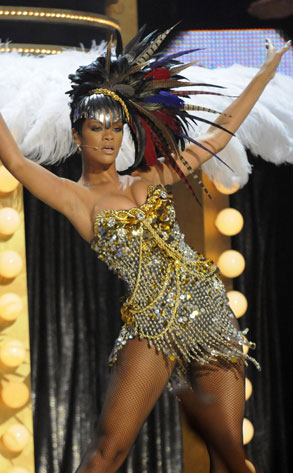 Kevin Mazur/Getty Images
Rihanna is stopping the music. And this time it has nothing to do with the temperature.
The chart-topping singer has canceled a concert scheduled to take place in Jakarta tomorrow night due to security concerns in Indonesia.
On Sunday, three Islamic militants were executed for carrying out the 2002 Bali bombings. Prior to their deaths, the militants encouraged followers to launch more attacks.