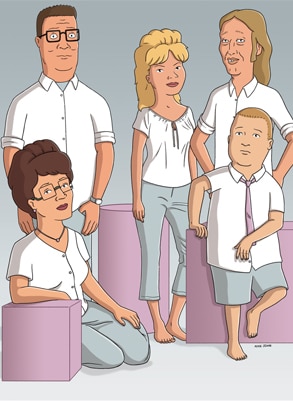 FOX
The day has come to make one of the most important decisions of our lifetime: casting a vote for which network, if any, should resuscitate the recently dumped King of the Hill.
What, you were expecting something else?
Fox sent the red state-dwelling Hank Hill & Co. to that great 'Toon Town in the sky just last week, but other networks are expressing interest in picking up new episodes.
According to Variety, ABC tops the list, believing the cartoon to be a good fit with the net's upcoming animated series, The Goode Family, also created by King of the Hill mastermind Mike Judge.