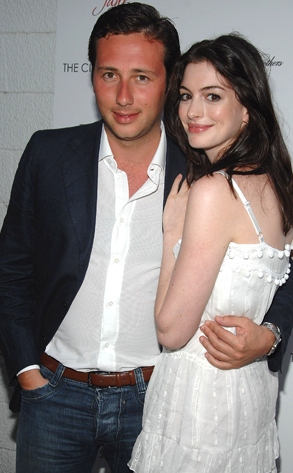 Dimitrios Kambouris/WireImage.com
Well, we know someone who won't be paying Raffaello Follieri any conjugal visits.
Despite his appeal for leniency, Anne Hathaway's Italian ex-boyfriend was sentenced to four and a half years in prison Thursday for bilking investors of $2.4 million by posing as an attaché for the Vatican in order to snatch up unused Roman Catholic Church property on the cheap.
On Sept. 10, Follieri, 30, pleaded guilty to eight counts of wire fraud, five counts of money laundering and one count of conspiracy to commit wire fraud. As part of the deal, the disgraced businessman, whom prosecutors called a "sophisticated scam artist," also agreed to forfeit all the money he "made," as well as 12 watches and nine pieces of jewelry purchased with shadily obtained sums.
And considering he had been facing up to 265 years in prison if he had been convicted of weightier charges, he also waived his right to appeal any prison sentence shorter than five years and three months.