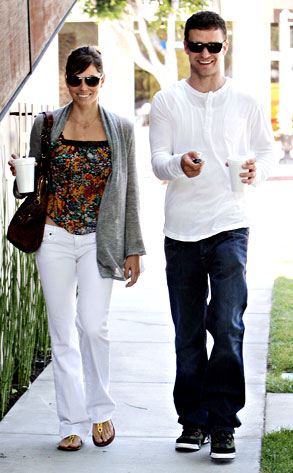 XXX/Fame Pictures
Justin Timberlake bounces between singing and acting, so why can't girlfriend Jessica Biel?
Hollywood's newest multihyphenate visited the NightBird recording studios recently at the Sunset Marquis Hotel, where she recorded tracks for music producer Marius De Vries.
A source tells E! News, "She was recording vocals for the Easy Virtue soundtrack." In the film Biel plays Larita, a devilish American divorcée who marries a naive Englishman.
And apparently Biel is not just another wannabe actress turned pop star…