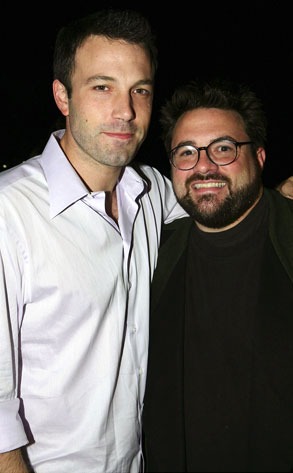 Chad Buchanan/Getty Images
Movie history has been made! For the first time since his 1994 debut feature, Clerks, director Kevin Smith has failed to find a part—not even a li'l cameo—for buddy Ben Affleck.
Smith admits to E! News this week that he wrote his latest, Zack and Miri Make a Porno, with new man-crush Seth Rogen in mind—and couldn't find any room for Affleck.
"I toyed with the notion of having [Ben] play a fluffer, but I was resolute about not wanting to do any fluffer jokes in the movie," Smith says. "I think it's just too obvious. So no, sadly, there was nothing for Ben."
Rogen, however, is "my Ben Affleck of the moment," Smith admits. Sorry, Ben. At least Jimmy Kimmel still loves ya, right?
Zack and Miri Make a Porno opens Oct. 31.