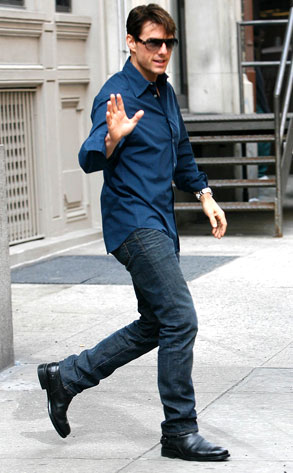 Lisa Mauceri/INFphoto.com
Jumping over couches? Yes. Falling off cliffs? No way.
Just in case there were any fans out there who heard, let alone believed, the rampant online reports one poorly executed, recycled report claiming that Tom Cruise fell to his death in New Zealand Wednesday morning, the actor's reps are here to set the record straight.
"This is completely not true," Cruise's publicist Jeff Raymond told E! News. "Tom is not in New Zealand nor has he been there recently. This is erroneous and unreliable Internet garbage."
It's also unoriginal.