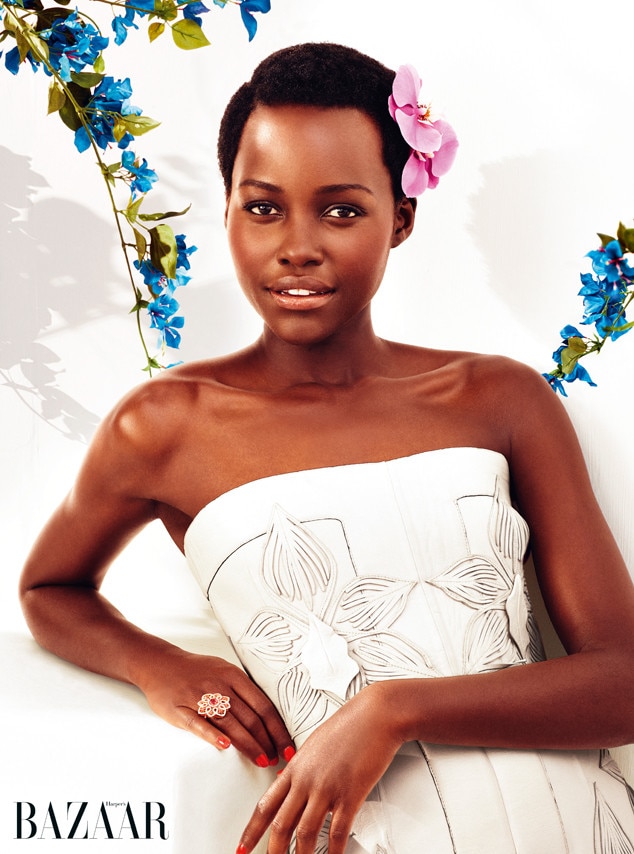 Alexi Lubomirski/Harper?s Bazaar UK
So this fame thing hasn't quite grown on Lupita Nyong'o yet.
"You know, I thought it would come to an end after the Oscars. I thought the Oscars would come and go and then all of a sudden everything would be back to normal and I'd be back in my apartment," the Academy Award winner says in the May 2015 issue of Harper's Bazaar U.K., which also features the radiant 12 Years a Slave star on the cover.
While you would have been hard-pressed to tell that Nyong'o's triumphant 2014 awards season was also her first red-carpet gamut (not to mention her breakthrough year as an actress in general), the Kenyan star insists that she was just fakin' it till she made it.