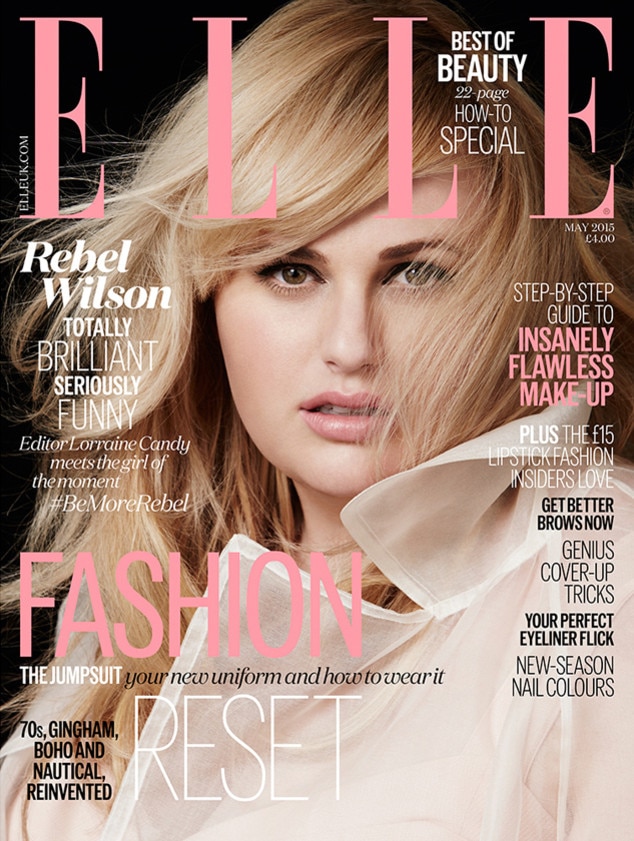 Elle/Doug Inglish
Rebel Wilson may get done up to the nines before stepping foot on a red carpet, but the star of Pitch Perfect 2 admitted to Elle U.K. that she's pretty in the dark about fashion.
"I am the type of girl with zero fashion sense, but I am getting into it now," she told the magazine. "It's becoming important for me. I saw a lot of girls were beginning to notice what I wear and I feel a kind of responsibility, because there aren't any women in Hollywood my size and age."
Wilson also shared that she's always working at staying fit in order to keep up with the demands of filming, and not for vanity purposes.