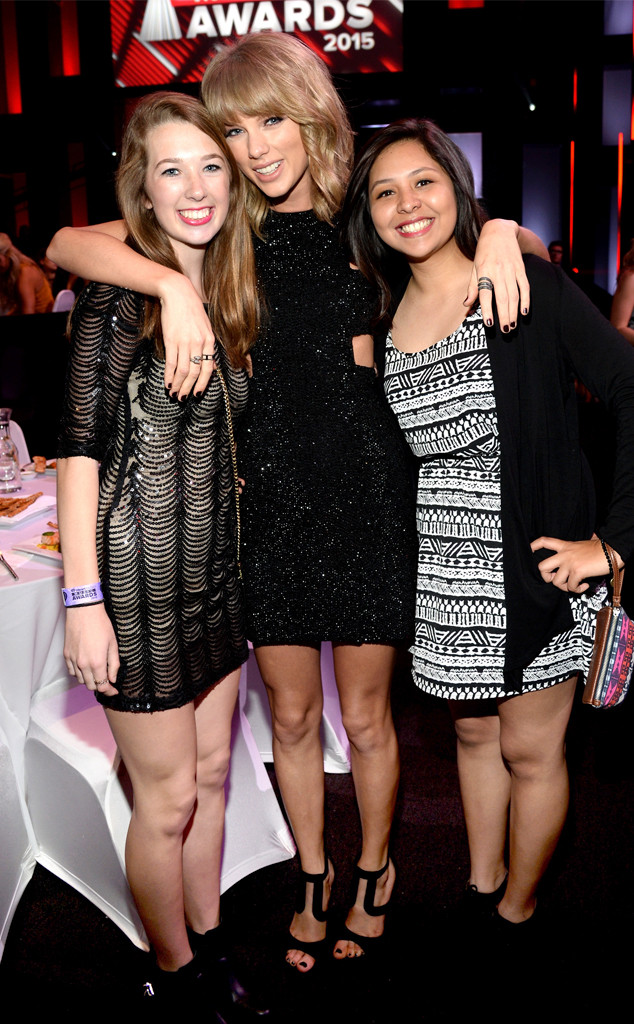 Kevin Mazur/Getty Images for iHeartMedia
As if anyone needed any more proof that Taylor Swift will ride or die for her fans, well, here's yet another example.
One of Grammy winner's most diehard fans, Colleen Sullivan, was on a mission at the iHeartRadio Music Awards Sunday night: to meet her idol once and for all.
So Sullivan did what any normal Swift-sessed person does, she launched a massive Tumblr campaign in a bid to catch the songstress' attention. And it worked!
The morning of the awards show, Sullivan got the news that everyone dreams of yet only a few get to experience…that T.Swift had followed her on the social media platform.
But that was only the tip of the iceberg! Sullivan attending the awards show in Los Angeles with her close pal Tiffany Huang and the two were whisked away shortly after the night's festivities began.