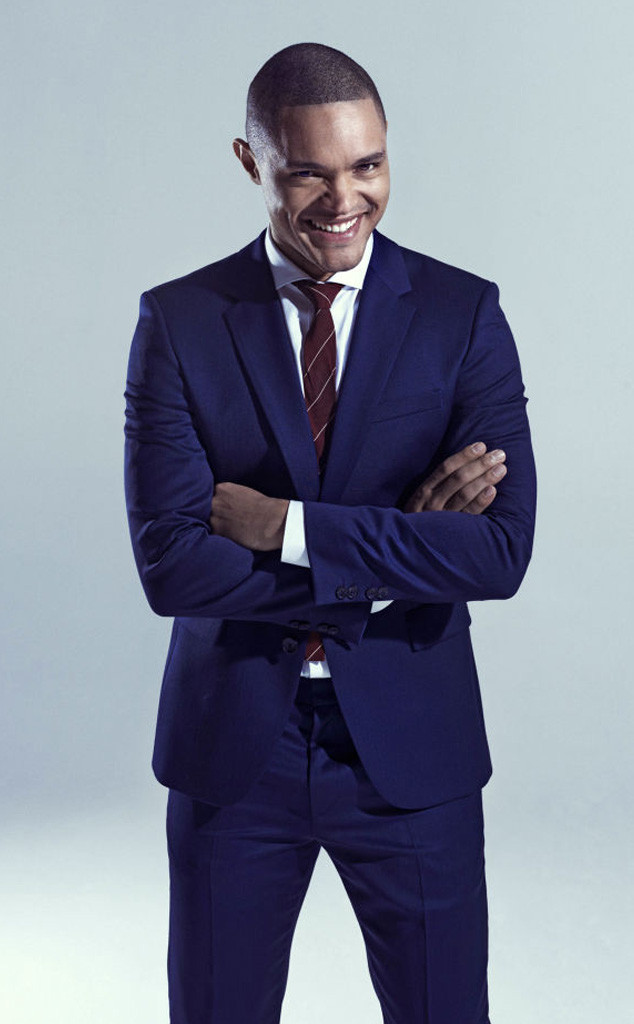 Byron Keulemans/Comedy Central
As one era ends, another begins on The Daily Show!
Comedy Central announced earlier this morning that Trevor Noah is set to take over for Jon Stewart as the host of the long-running news show. The 31-year-old made his debut as a contributor in December, and just a few short months later he's going to take over the whole darn thing! Now that's a Cinderella story.
"It's an honor to follow Jon Stewart," Noah said in a statement. "He and the team at The Daily Show have created an incredible show whose impact is felt all over the world. In my brief time with the show they've made me feel so welcome. I'm excited to get started and work with such a fantastic group of people."