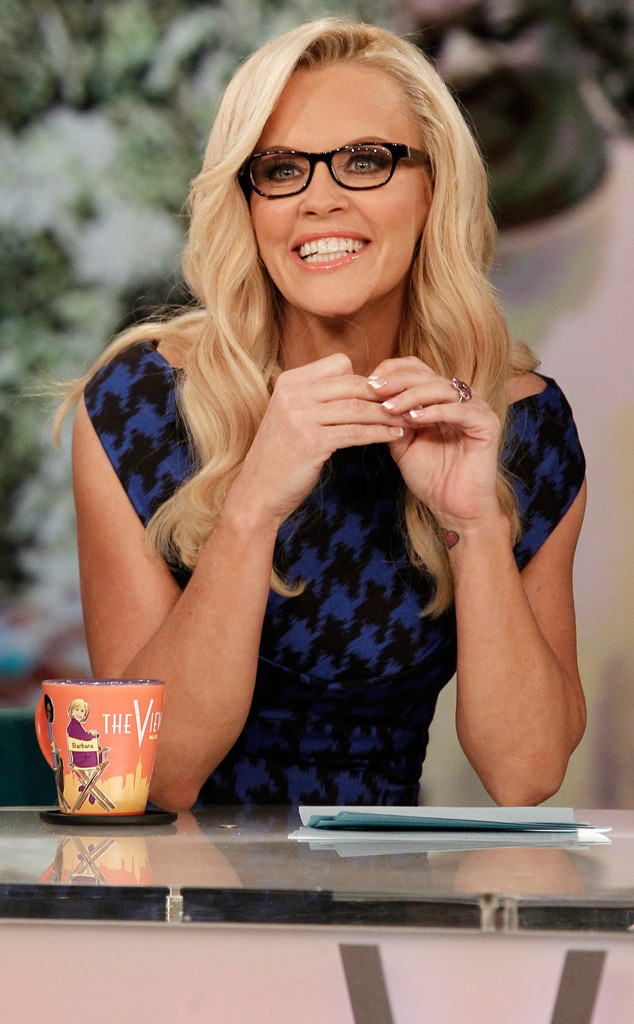 ABC/Lou Rocco
The View might want Jenny McCarthy back, but Jenny doesn't want The View!
She and her husband Donnie Wahlberg stopped by the Howard Stern Show and the couple revealed that after she was booted off the show a producer gave her a call to gauge her interest in returning to the talk show. But while Jenny remained relatively quiet about the situation her husband was more than happy to dish the facts.
"She's very gracious about The View, and I will say, I told her the day she left, 'They're gonna ask you back within six months,'" the Wahlburgers star told Howard Stern. "And she won't say it, but they did. Not officially, but they did."
His wife then elaborated, saying, "One of the producers called and said would I ever consider it? And I said, 'No, thank you.' Because I couldn't be me."