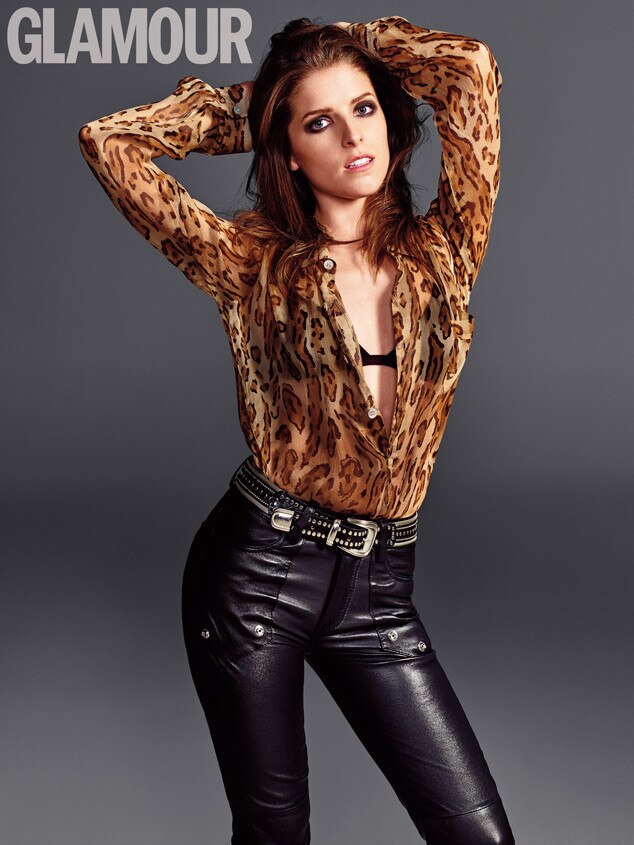 British GLAMOUR/Matthias Vriens-McGrath
Anna Kendrick walked her first red carpet at the 52nd Annual Tony Awards in 1998, and 17 years later, the 29-year-old actress admits she's just as uncomfortable posing for photos as she was at 12 years old.
"Every year that goes by, I think that my on-camera smile is going to get easier," Kendrick says in British Glamour's May 2015 issue. To the Pitch Perfect 2 star's chagrin, "It's got worse and worse, to the point where I'm giving that Britney Spears terrified smile, where the lips are upturned, but there's nothing but fear in the eyes...I'm also the queen of ruining group photos. All my friends will be smiling and looking really pretty, and I'll be there pretending to pick my nose—or actually picking my nose. It's a fine line."
Though Kendrick rarely looks out of place on the red carpet, it's not her favorite place to be.
In fact, the actress tells the magazine that she's not the kind of celebrity who actively seeks attention. "Part of it is because I'm dressed really boring in sweatpants and sneakers, so those pictures just don't sell. You need to be really styled—in the perfect leather jacket and little booties, and have your red lipstick and your coffee—and I haven't managed that yet," she says. "If I've got jeans on, it's a good day."