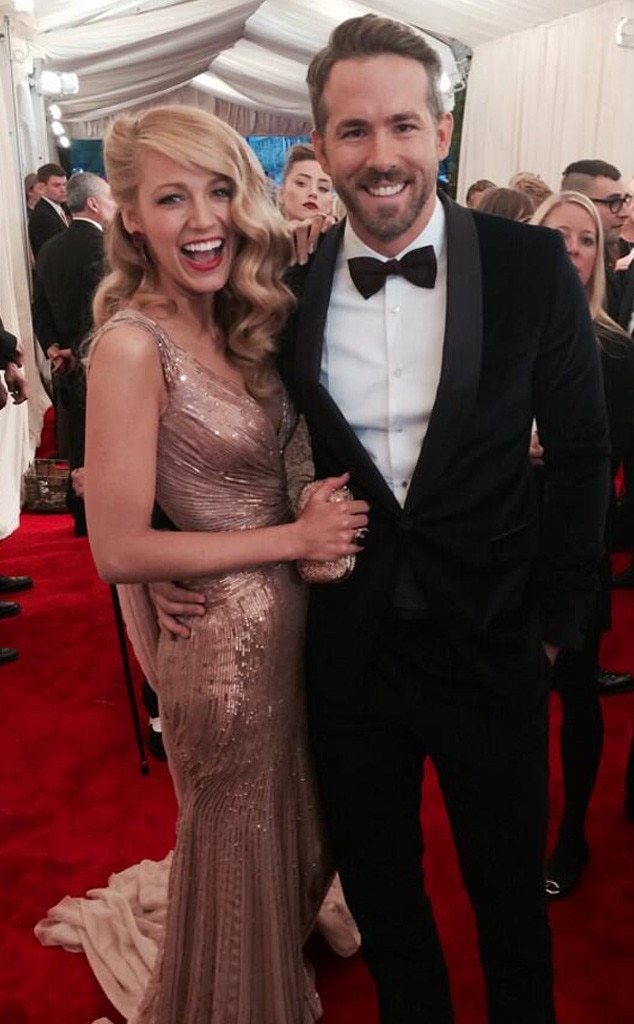 Twitter
Existence, check. Name, check. Face...
Still waiting.
Blake Lively and Ryan Reynolds continue to hold out on us as far as revealing what their roughly 3-month-old daughter looks like, though Reynolds did recently relent as far as the name goes—sure enough, James, just as E! News was first to report.
But we feel that Blake has given us a clue here with this Throwback Thursday photo, taken when she had to be only around 2 or so.
"Chillin' with my homies... #throwbackthursday #tbt," the Age of Adaline star captioned her Instagram post featuring a wee version of herself wearing a 5-times'-too-big Nike T-shirt, her hair cut in a short shag, and seemingly surrounded by a few of her four siblings. (Blake's the youngest of five.)