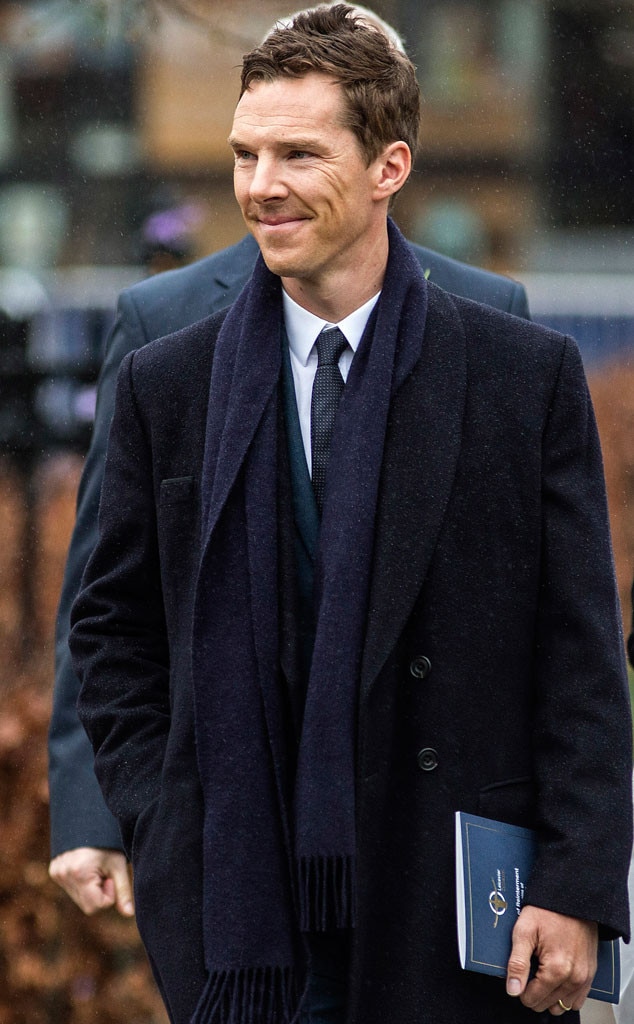 Richard Pohle - WPA Pool/Getty Images
Benedict Cumberbatch paid tribute to Richard III, a 15th-century British monarch and warrior whose remains were found under a parking lot almost three years ago, with a reading of a poem at his reburial ceremony at Leicester Cathedral in England on Thursday.
The late king, one of the most violent in British history, was the subject of one of William Shakespeare's most famous plays and the Sherlock actor is playing the role in an upcoming BBC series called The Hollow Crown: The War of the Roses (see photo). He is also a distant cousin of Richard (as are potentially millions of other people in the U.K.), according to University of Leicester historian Professor Kevin Schürer.
Inside the packed cathedral, Cumberbatch read a poem that poet laureate Carol Ann Duffy had written for the king, titled "Richard."
"My bones, scripted in light, upon cold soil / a human braille. My skull, scarred by a crown / emptied of history. Describe my soul / as incense, votive, vanishing; you own / the same. Grant me the carving of my name," he recited.
The ceremony aired on the U.K.'s Channel 4. Watch Cumberbatch read the poem.