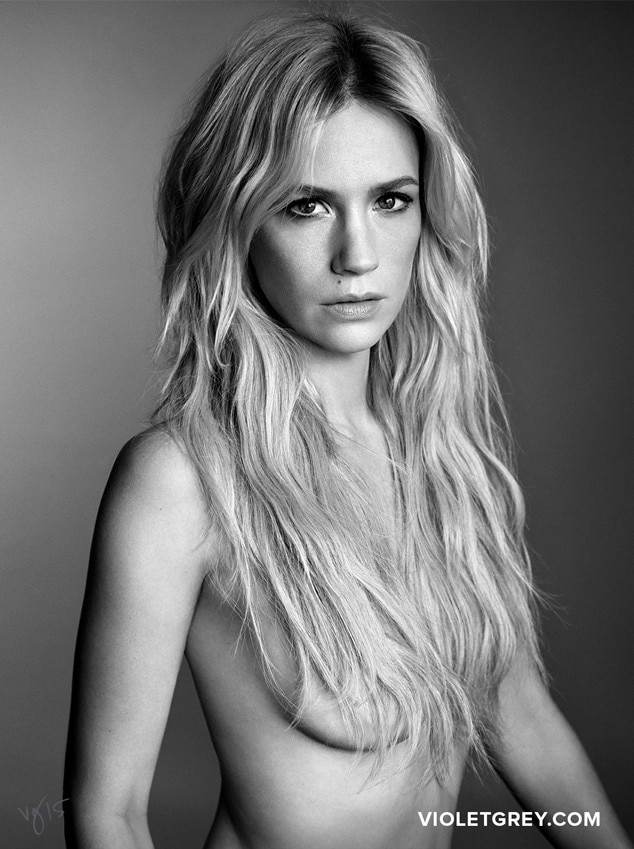 Alex Cayley/VIOLET GREY
January Jones, is that you?!
The Mad Men actress stars in Violet Grey's The Violet Files ahead of the groundbreaking series' final seven episodes on A&E, and, oh, she went topless to boot. Jones stuns in a half black-and-white, half full-color pictorial that, in one shot, has her long textured waves as the only thing covering her naked upper body. (Yep, our jaws pretty much unhinged too.)
The blond (well, now peach-pink) beauty poses in a series of shots that feature her with red lips (her beauty staple), no-makeup makeup looks and no less than six different hairstyles.