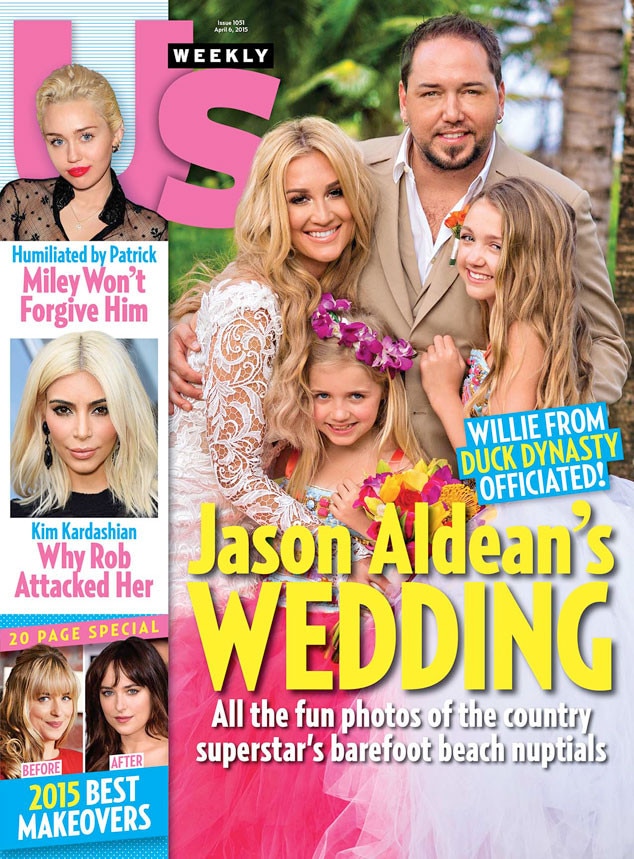 US Weekly
Country star Jason Aldean and American Idol alum Brittany Kerr tied the knot March 21, but their family and friends had no idea they would be attending a wedding!
Keeping everything a secret, the couple later revealed to Us Weekly (on newsstands Friday) that they skipped formal invitations and opted to call their wedding's guests and instruct them to fly to Cancún, Mexico. Only when the guests arrived, including Kerr's mom, did they reveal their plan with monogrammed itineraries!
"I just said, 'Hey, it's going to be a blast. Think of it as a fun surprise and don't ask any questions,'" she explained to the magazine.
Although they are a couple who likes to keep within tradition, there was just one thing Kerr and Aldean couldn't hold out on: sleeping separately the night before exchanging vows! But that doesn't mean she didn't try.