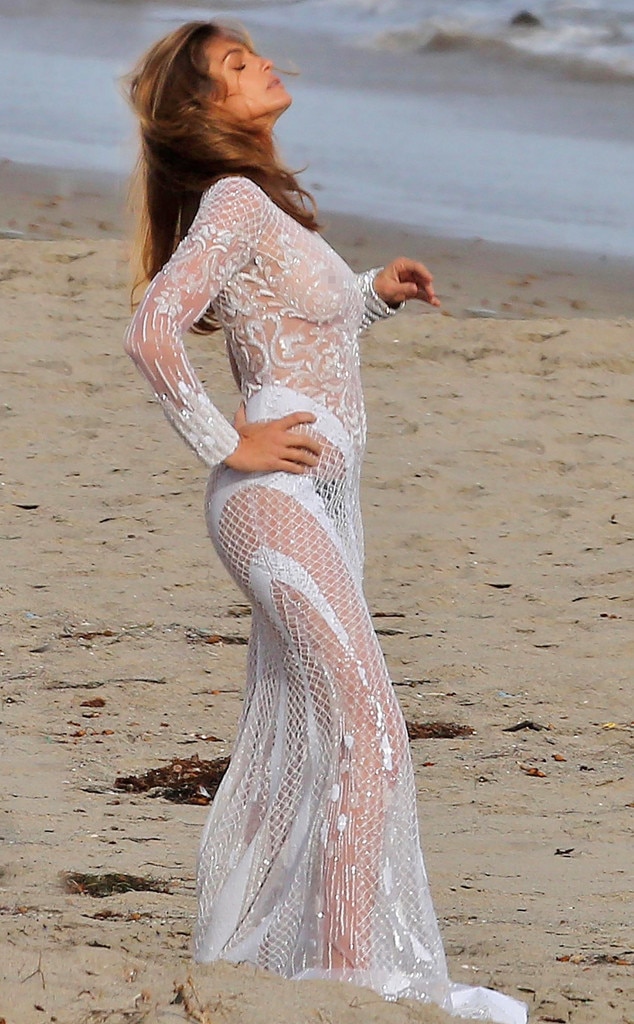 RAMEY PHOTO
Seriously? Cindy Crawford is, without a doubt, a timeless beauty.
The 49-year-old supermodel proved that she's still got it (in case anyone had any question otherwise) by flaunting her gorgeous self and eviable bod for a racy beach photo shoot in Malibu on Sunday. And the mother of two wasn't afraid to go all out.
One of her sexy looks included a stunning beaded, sheer white dress that exposed her black bottoms and revealed that Crawford went braless. Yep, Cindy Crawford was flashing her nipples without a care in the world.
And when you look like that, we can't blame her.