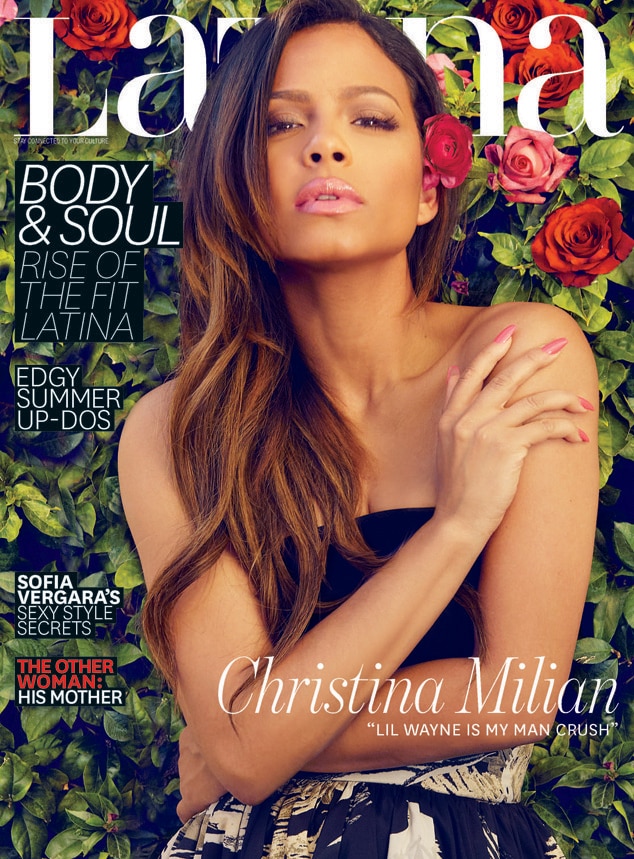 Steven Gomillion/Latina Magazine
What a beauty!
Christina Milian is the latest star to stun on the cover of Latina magazine by flaunting her sultry sex appeal and killer smize for the May 2015 issue, but along with flashing her gorgeous mug and enviable figure for the camera, the Cuban star dished on a variety of topics—including that big question surrounding her love life.
Despite being seen out in public together on numerous occasions and kinda, sorta confirming their romantic relationship on her E! reality show Christina Milian Turned Up, fans continue to wonder if the singer-actress is hooking up with Lil Wayne. Neither celeb has come out and labeled the pair as a couple.
What's the deal?! "The deal is he's my man...crush. I think he's awesome," Milian coyly responds. "He and I have a very special relationship and I think I've always been very careful with it publicly because when you have something special it's like everybody picks apart words. They'll pick apart a moment in a picture and take something that's special and trash it."