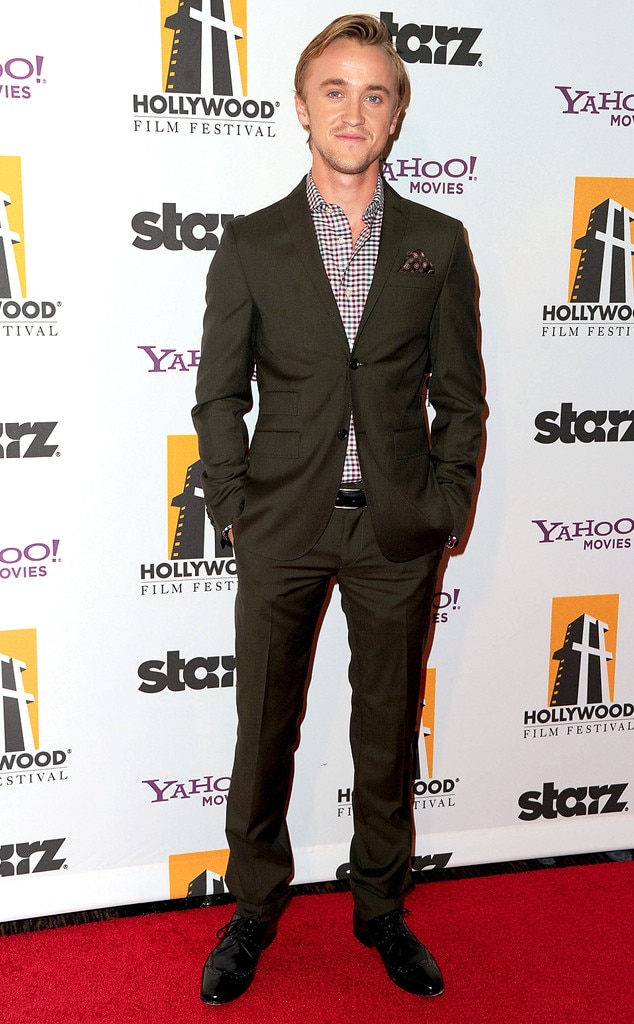 Alberto E. Rodriguez/Getty Images
Tom Felton is sticking up for superfans all around the world!
While promoting his new BBC documentary Tom Felton Meets the Superfans, the 27-year-old Harry Potter star explores the culture of being a superfan.
"People were dressed up as Stormtroopers, Gandalf and Dumbledore and my mates thought it was fascinating but also really weird," Felton tells BBC, recalling an experience at a fan convention. "Yet my friends were more than happy to dress up in a football kit and scream at the TV for Manchester United, even though they've never even been to Manchester. Why is kicking a ball into a net any less weird than liking a fictitious wizard?"