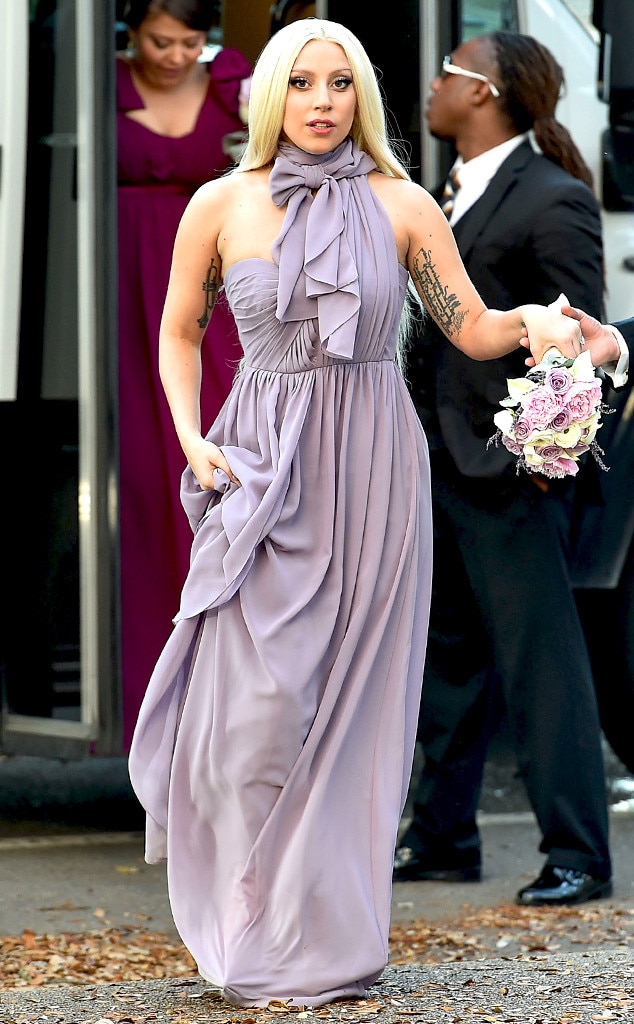 INF/SBMF/Patriot Pics/FAMEFLYNET
Wedding bells are ringing for Lady Gaga!
After getting engaged to Taylor Kinney over Valentine's Day weekend, the "Born This Way" singer remains super quiet about her very own wedding day plans. Fame Monsters, however, got quite the thrill Friday afternoon when their favorite singer arrived in New Orleans for her best friend's big day!
Wearing a lilac gown with heels, the talented singer easily dressed to impress for the special ceremony held at the city's botanical gardens.
"Watching your best friend get married, these are the specialist times in my life," the proud bridesmaid wrote on Instagram just days before the big day. "Seeing happiness in the lives of all my friends."