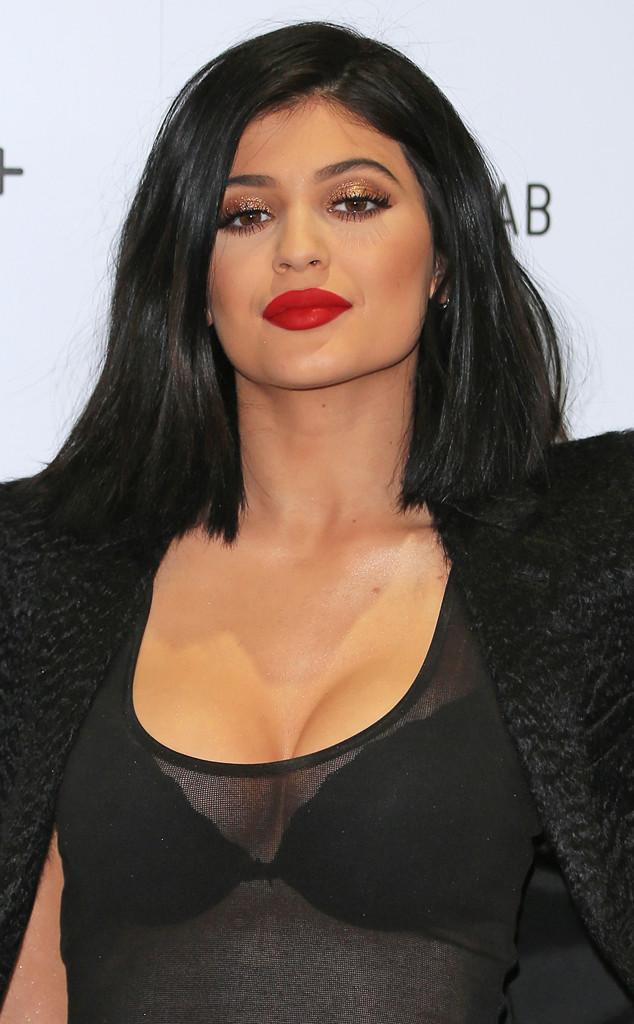 David M. Benett/Getty Images for NIP+FAB
Kylie Jenner's lips have been hotly debated for sometime now, but the Keeping Up With the Kardashians star has always maintained that her plump pout as a result of over-lining her lips with lip liner.
Now, it seems that the reality star's fans have also begun to try out the sneaky makeup trick, making it yet another look that the Kardashians have helped bring into the mainstream. But Kylie insists to People magazine that she never "encouraged" her fans to try her signature style...including her many hair changes!
"I never encouraged people to line their lips or wear lip liner, but I like it. It was wild—and the blue hair was pretty big, too," she dished. "Honestly, I feel if I had never chopped my hair off or dyed it blue and it was still the same three years ago, then there wouldn't be that much hype."
So does this mean that Kylie believes she's a hair dye-lip liner trendsetter? It might! But it doesn't stop there. She also noticed how often her manicures are getting copied.