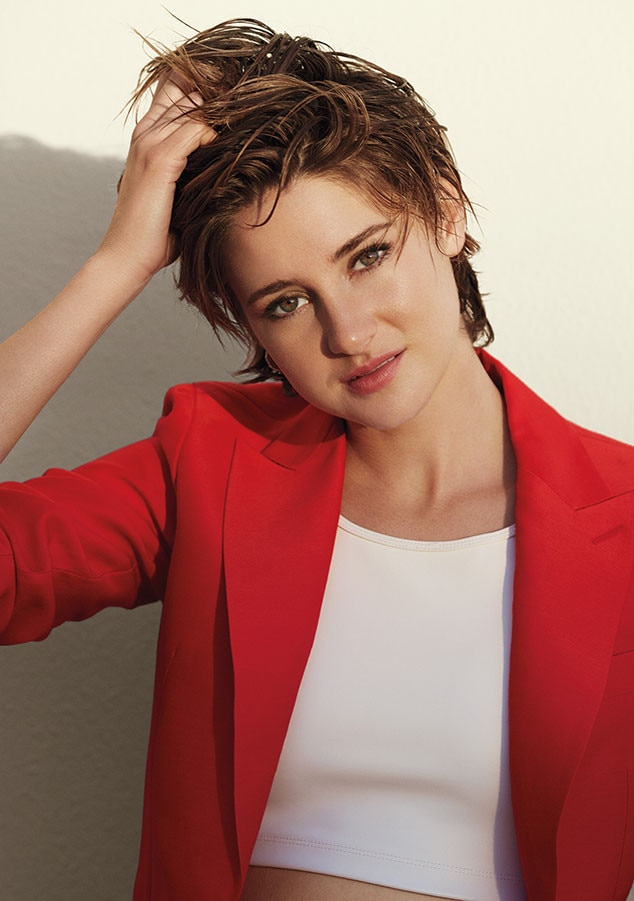 NYLON/Hilary Walsh
Shailene Woodley believes in equality for all.
Feminism, by its very definition, is about equality—but Woodley will never call herself a feminist. "The reason why I don't like to say that I am a feminist or I am not a feminist is because to me it's still a label. I do not want to be defined by one thing. Why do we have to have that label to divide us?" the Insurgent star asks in NYLON's April 2015 issue, on newsstands March 31. "We should all be able to embrace one another regardless of our belief system and regardless of the labels that we have put upon ourselves."
Woodley first said she wasn't a feminist in May 2014. "I love men, and I think the idea of 'raise women to power, take the men away from the power' is never going to work out because you need balance. With myself, I'm very in touch with my masculine side. And I'm 50 percent feminine and 50 percent masculine, same as I think a lot of us are. And I think that is important to note. And also I think that if men went down and women rose to power, that wouldn't work either. We have to have a fine balance."
The actress, 23, also told Time, "I don't know how we as women expect men to respect us because we don't even seem to respect each other. There's so much jealousy, so much comparison and envy, and, 'This girl did this to me and that girl did that to me.' And it's just so silly and heartbreaking in a way."