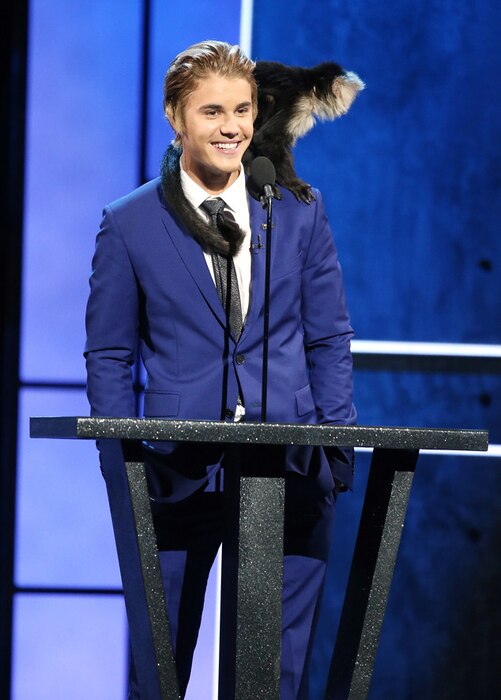 Michael Tran/FilmMagic
Justin Bieber's been roasted hard (and we mean hard!).
At last night's Comedy Centraly Roast of Justin Bieber, the 21-year-old singer's celeb friends let him have it hard. Comedians like Kevin Hart, Jeff Ross, Natasha Leggero, Pete Davidson and celebs like Martha Stewart, Shaquille O'Neal, Snoop Dogg and Ludacris let the controversy-prone star have it. Will Ferrell even showed up in Anchorman costume! Without further adieu, here are some of the best jokes about the controversial pop star.
• "You're about to get f--ked harder that Orlando Bloom fucked Selena Gomez."
• "You acted so much like a pu--y on the show that Ellen [DeGeneres] tried to eat you."
• "It seems like only yesterday you were discovered on the YouTube. Time flies when you're a piece of s--t."
• "Selena Gomez had to f--k you. She is literally the least lucky Selena in show business."
• "Justin Bieber really does have it all. I'm serious. He has a dick and a pu--y."
• "My castmate on SNL, Kate McKinnon, does a perfect impression of Justin. Right down to the clit."
• "You gotta give it up for Justin. He started from the bottom and he's still a bottom."