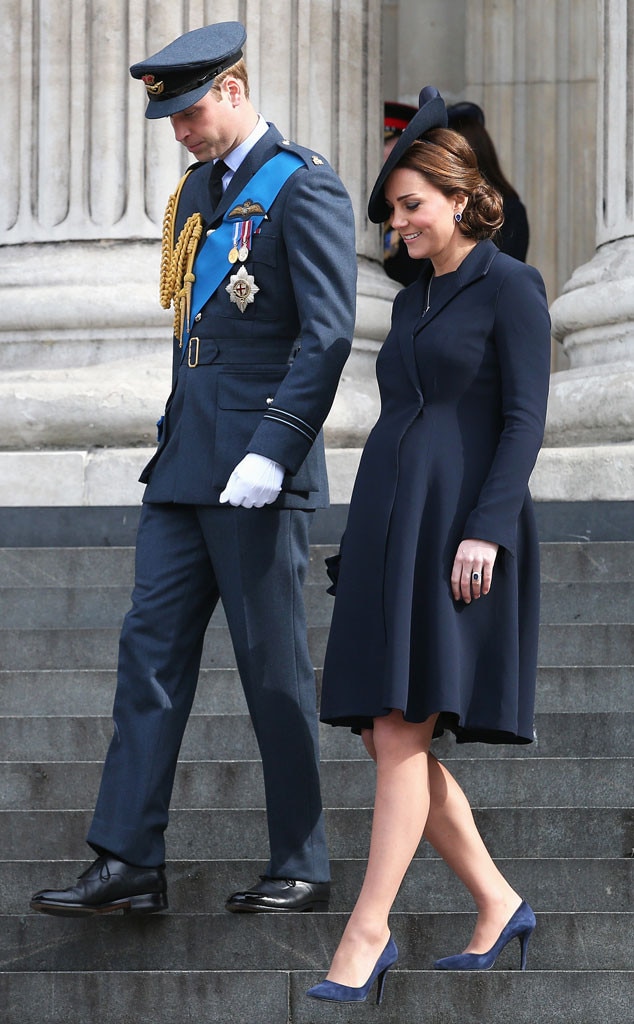 Chris Jackson/Getty Images
The royal family is often up and running tending to their own schedules, but they reunited for a Service of Commemoration event Friday looking as regal as ever.
Welcoming home troops who were stationed in Afghanistan, Kate Middleton, Prince Harry and Prince William, along with Prince Charles and Duchess Camilla, all dressed in shades of blue—including the military uniforms—to greet the military.
Prince George's mom looked gorgeous in a blue coat and matching fascinator only one day after visiting the set of Downton Abbey, with her baby bump fully on display as she and Wills entered and left together. Although the family kept their facial expressions on the more serious side, we couldn't help but notice Kate's beaming smile! It must be that pregnancy glow because she is due in only a couple of weeks!