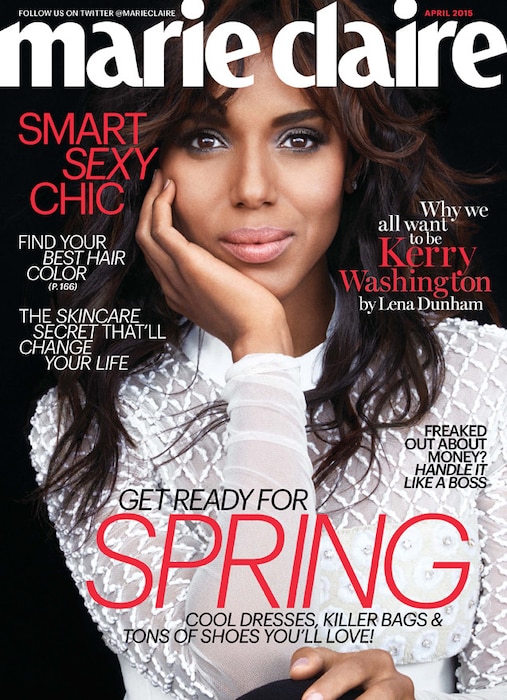 Tesh/Marie Claire
We're willing to bet that almost everyone thinks Kerry Washington is absolutely beautiful (because she is), but to our surprise, the actress admits she didn't always think she was much of a looker.
Chatting with Lena Dunham for a special interview in Marie Claire's April issue, the cover star confesses, "I didn't grow up thinking I was pretty; there was always a prettier girl than me."
But that encouraged Washington to really hone in on her other qualities, giving herself more substantial qualities to offer than just good looks. "So I learned to be smart and tried to be funny and develop the inside of me, because I felt like that's what I had."