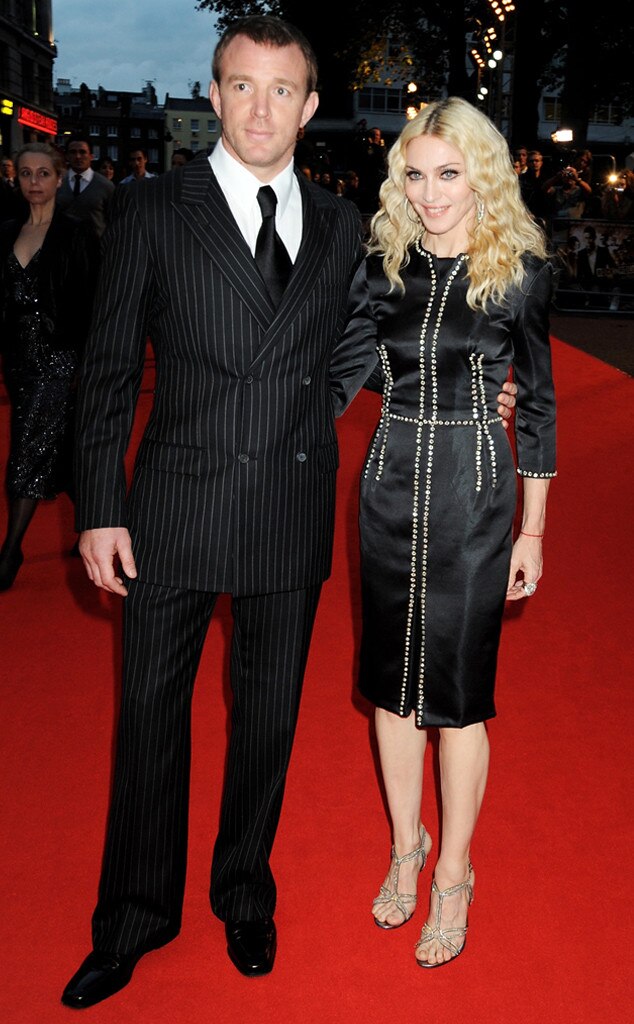 Dave M. Benett/Getty Images
Madonna is opening up about her seven-year marriage to Guy Ritchie.
In a new interview with U.K. paper The Sun, the 56-year-old singer reveals she "felt incarcerated" at times during their relationship.
"I think when you get married you have to be willing to make a lot of compromises and that's fair enough," the Queen of Pop explained. "I think that's the way it goes in relationships. However, you know, I did find myself sometimes in a state of conflict. There were many times when I wanted to express myself as an artist in ways that I don't think my ex-husband felt comfortable with...There were times when I felt incarcerated. I wasn't really allowed to be myself. It doesn't mean that marriage is a bad thing. But if you're an artist you've got to find someone who accepts who you are and are comfortable with that."