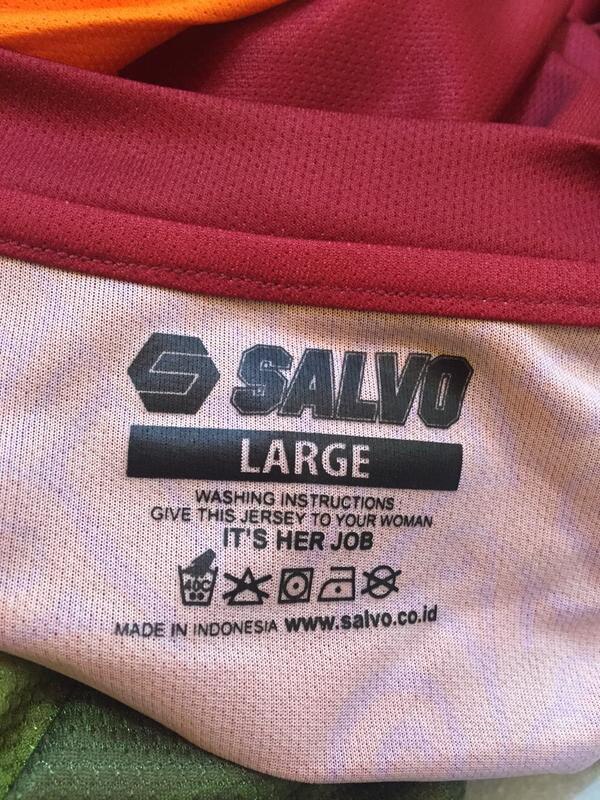 Twitter
Hey, females! You can finally leave the kitchen! But only to do your man's laundry, and then it's back to the kitchen to make him some sandwiches.
That's the vibe that this Indonesian sports apparel manufacturer is giving out just based on the washing instructions that are on their tags.
The jerseys that Salvo Sports manufactures of the Indonesian soccer team Pusamania Borneo come with very specific washing instructions. No, not "tumble dry low" or" hand wash only." It basically says: "go back to the 1950s and live in that time period to get this washed correctly."
What it actually says is: "Give this to your woman. IT'S HER JOB."