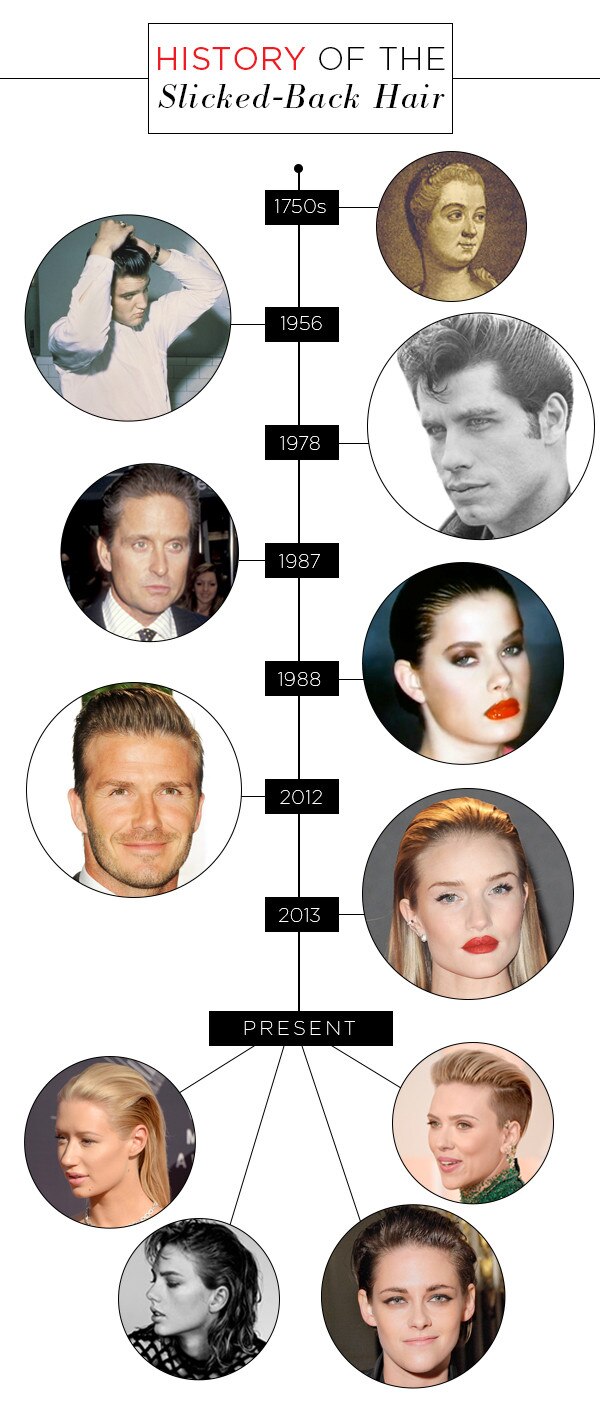 Alfred Wertheimer/Getty Images
Sharp, sleek, defined. The slicked-back hair look not only evokes confidence in its wearer, it marks a seemingly new way for celebs to make a statement among a sea of sweet-and-pretty looks. It's surely having a moment today, but slick hair has long been a touchstone for rebels with style. In fact, this bad-ass hairstyle has evolved from 18th-century France to some of today's best red carpet looks.
1740s-1750s
One of society's earliest celebrities, Madame de Pompadour, dazzled as an actress, singer and primary mistress of King Louis XV in the 1740s and '50s. But it is her signature hairstyle—swept up, back and off the face—that became her namesake and remains a reigning legacy; the combed-back look has served as a go-to style for both men and women ever since.
1956
If Elvis Presley's debut taught us anything, it's that heartthrob hair means everything for an emerging rock star (and a few controversial dance moves don't hurt, either). In 1956, the sexy crooner topped the charts with his first No. 1 single, "Heartbreak Hotel," and signed a movie contract with Paramount Pictures. But it's his cool hair, slicked back in a pompadour, that had teenage girls swooning and guys suddenly spending hours in front of the mirror trying to recreate the look.