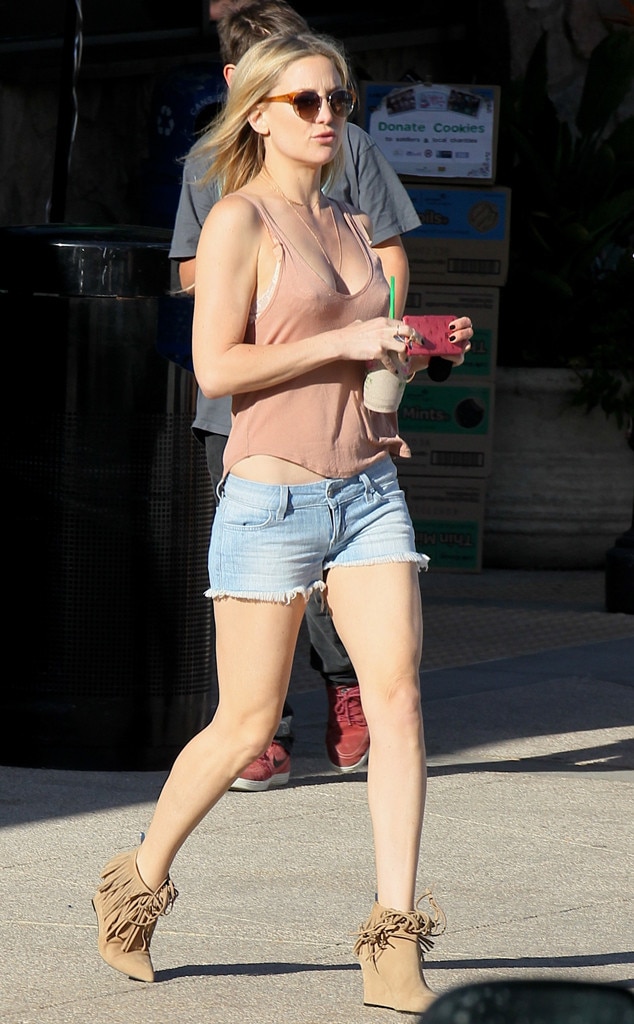 KVS/Pedro Andrade, PacificCoastNews
Babe alert!
While the rest of the country is trying to stave off the snow in winter coats, Kate Hudson is soaking up the sunshine in Malibu in a pair of super short shorts and a loose-fitting tank top.
The mother of two was spotted grabbing a smoothie by the beach with a few pals and showing off her killer figure gams in Daisy Dukes—clearly whatever she's doing to stay fit is working!
Hudson is the creator of Fabletics, an athletic apparel line, and has long touted daily workouts as how she keeps trim.
In fact, during an interview with Shape magazine, the actress admitted that her biggest slimdown secret is counting calories.