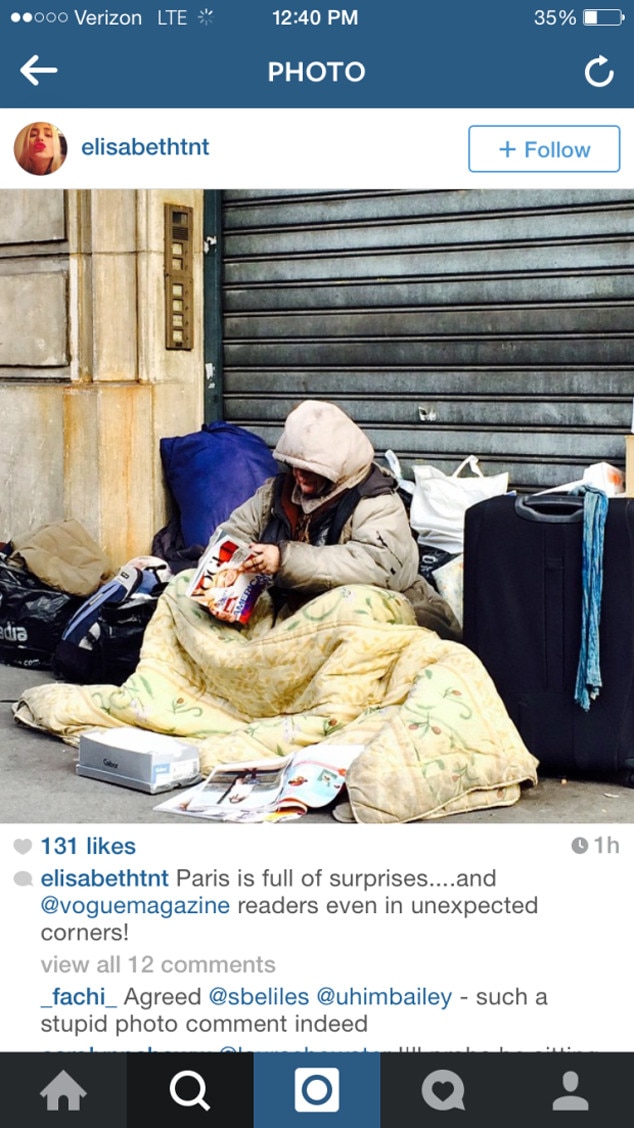 Instagram
Over the weekend, Vogue style editor at large Elisabeth von Thurn und Taxis apparently found it funny that she crossed paths with a homeless woman reading the very magazine she works for on the streets of Paris. So much so that the German princess (no really, she's actual royalty) decided to snap a shot and post it to her Instagram with the caption: "Paris is full of surprises…and @Voguemagazine readers in unexpected corners!"
Not surprisingly, the post earned very few double taps and a lot of outrage commenters. "This photo is cruel and in really poor taste," one follower wrote while another added "Shame on you."
And yet, TNT (a nickname for the 32-year-old fashionista) still didn't get it. She even replied to the complaints by writing: "Why cruel? The person to me is as dignified as anyone else!"