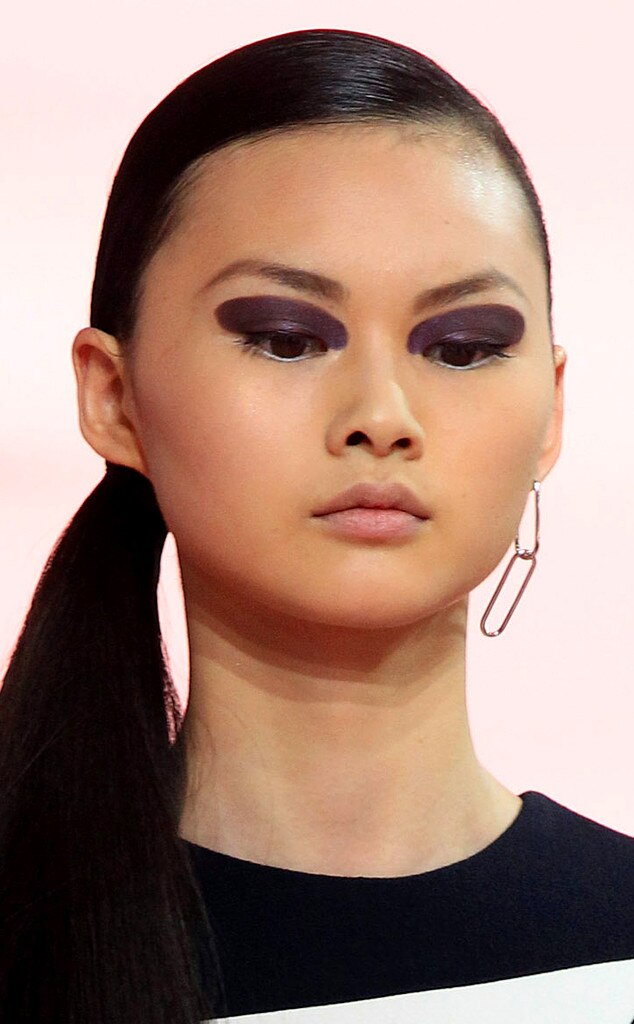 Antonio de Moraes Barros Filho/WireImage
Is it an unblended smoky eye? A super-charged liner? A beauty look inspired by the Hamburglar?
Whatever it is, the avant-garde makeup from Christian Dior's fall 2015 collection held its own against the colorful creations sported down the runway.
Boldly contrasting statement eyes that simply stopped slightly above the orbital bone were set against a pale-faced backdrop. Although it was a show-stopper, let's be honest: There's a slim chance us normal folk would be wearing it in our everyday lives...unless you're a celebrity, that is.
Which bold celebs could rock this makeup look in real life? Of course, there are actresses like Ginnifer Goodwin who had a similar look at the punk-themed 2013 Met Gala. There's also Björk who could wear any makeup look without batting an eyelash, because, well, she's Björk.
But who else in the A-list set could actually pull it off?