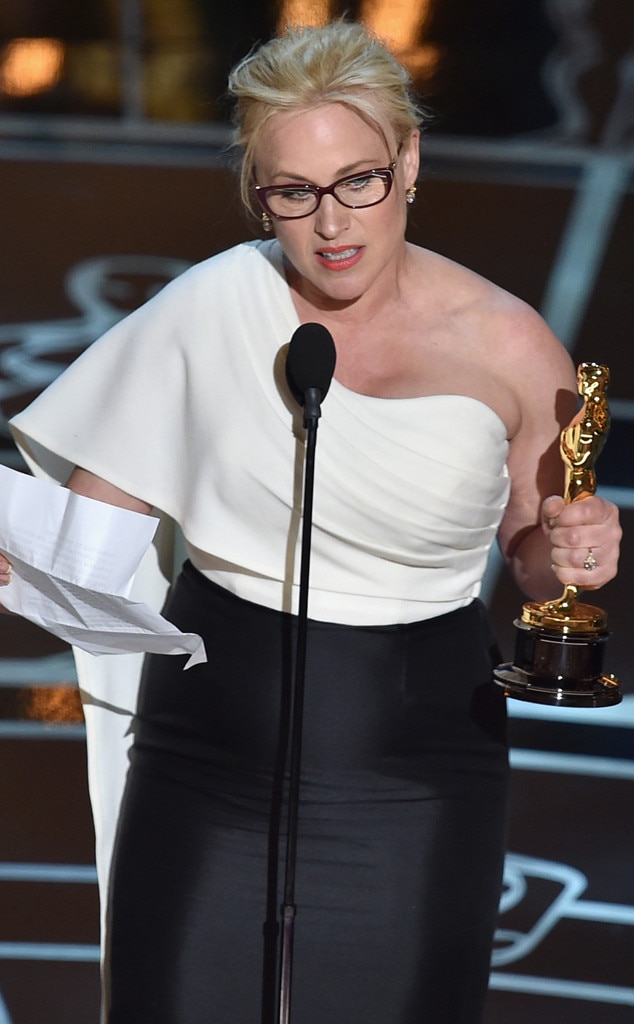 Kevin Winter/Getty Images
Patricia Arquette knows her Oscars' speech was a bit unique.
Sure, she thanked the Boyhood cast, her family and a few important friends. But the moment that got everyone talking during her big moment was when she demanded equal rights for women.
"To every woman who gave birth, to every taxpayer and citizen of this nation, we have fought for everybody else's equal rights," Arquette explained to the star-studded audience. "It is our time to have wage equality once and for all and equal rights for women in the United States of America!"
While Meryl Streep, Jennifer Lopez, Lena Dunham and other Hollywood stars couldn't help but applaud, others weren't so pleased.