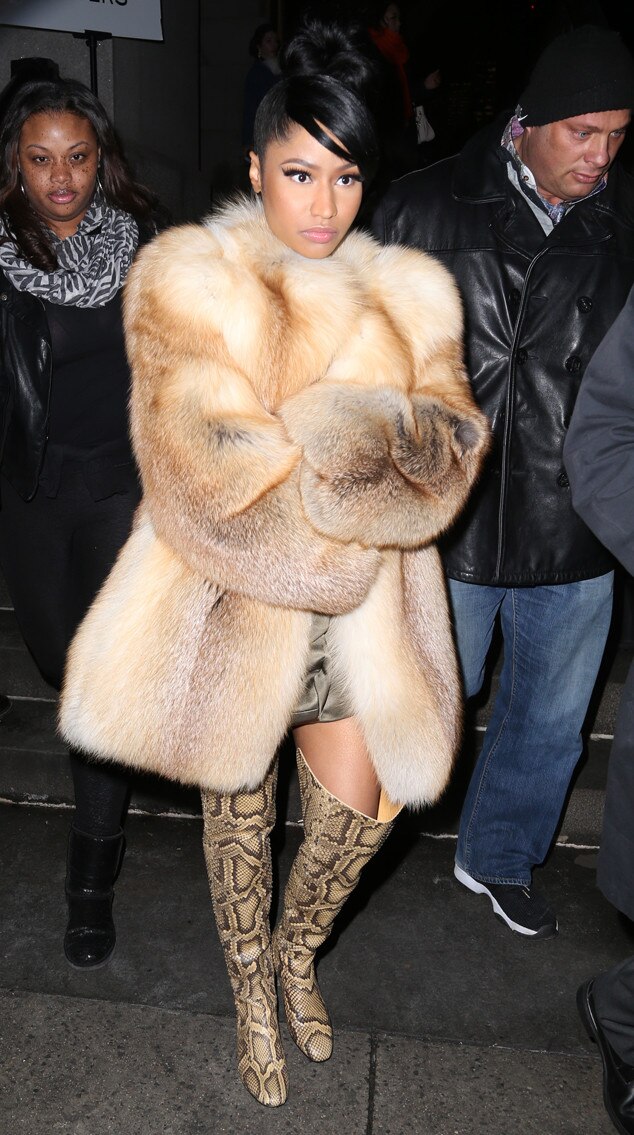 Splash News
Police believe they have the man who fatally stabbed a member of Nicki Minaj's tour crew to death and seriously wounded another roadie.
Pierce Boykin, 31, was charged with murder Tuesday in the death of 29-year-old De'Von Pickett, who was killed during a bar fight on Feb. 18 in Philadelphia's East Germantown neighborhood, according to the Philadelphia Inquirer. One of Pickett's fellow roadies was seriously injured and Boykin has also been charged with attempted murder.
Police have not announced any motive or what started the fight that begin inside the Che Bar and Grill and spilled outside near the highway.