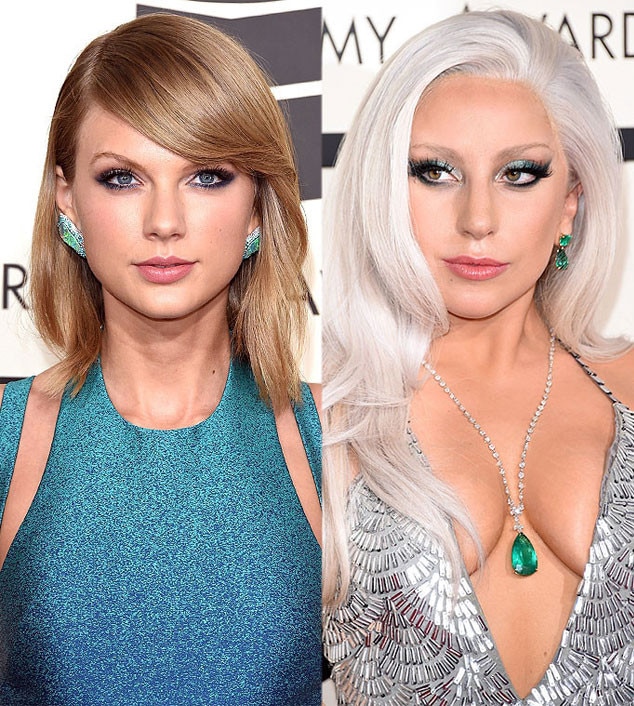 Getty Images
There's nothing like wisdom from one's elders—even if your elder is just a few years ahead of you at the game of life.
Taylor Swift issued Lady Gaga a pretty epic compliment yesterday, and Gaga returned the love right back, so we're thinking that this could be the begining of a most beautiful friendship (if not the full-on romance Gaga cheekily left the door open for during one of our tell-all interviews with Howard Stern).
"Is it just me or is Lady Gaga, like, fully LIVING right now?!? #goals," Taylor offered up Sunday, just your usual weekend observation...