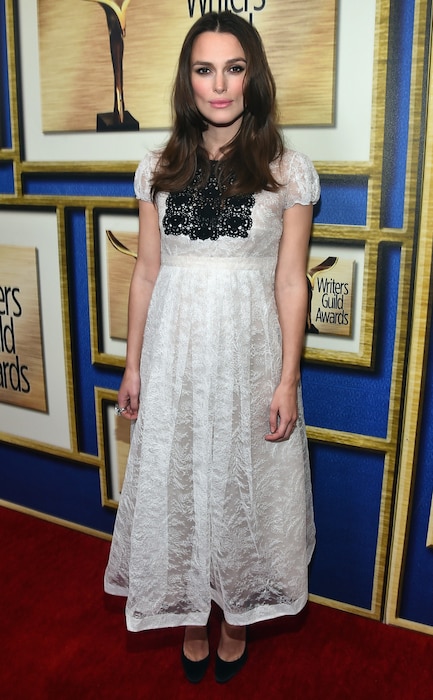 Alberto E. Rodriguez/Getty Images for WGAw
Keira Knightley became a target of the paparazzi at about 18 years old when she co-starred alongside Johnny Depp and Orlando Bloom in the first Pirates of the Caribbean movie.
And the throngs of photographers following her every move was brutal.
"Having 20 to 30 men who you don't know on a 24-hour surveillance outside your house calling you a 'whore' every time you leave the door to try to get a reaction from you is quite a difficult thing to deal with," Knightley said last night at a TimesTalks and TIFF Q&A with her Imitation Game co-star Benedict Cumberbatch.