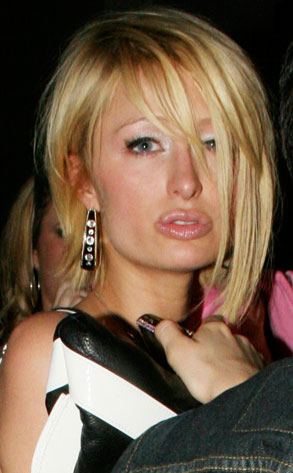 Josephine Santos, PacificCoastNews.com
Perhaps jealous that Jessica Simpson and Britney Spears have been getting pumped-up coverage in the press lately with stories about their plumped-up lips,
Paris Hilton looks like she's joined the swell generation by increasing the size of her pucker pillows. Jess and Brit are quick to deny they've had any such lip treatments, of course.
But Paris is probably too busy (and dizzy) to waste time or effort on denials. After all, she's got parties to attend.
Case in point this weekend: The confused heiress jumped into the wrong car outside club Crimson on her way to a party in Hollywood. If you ask us, it looks like Paris is the party here, making a backseat heiress sandwich with some ecstatic revelers.