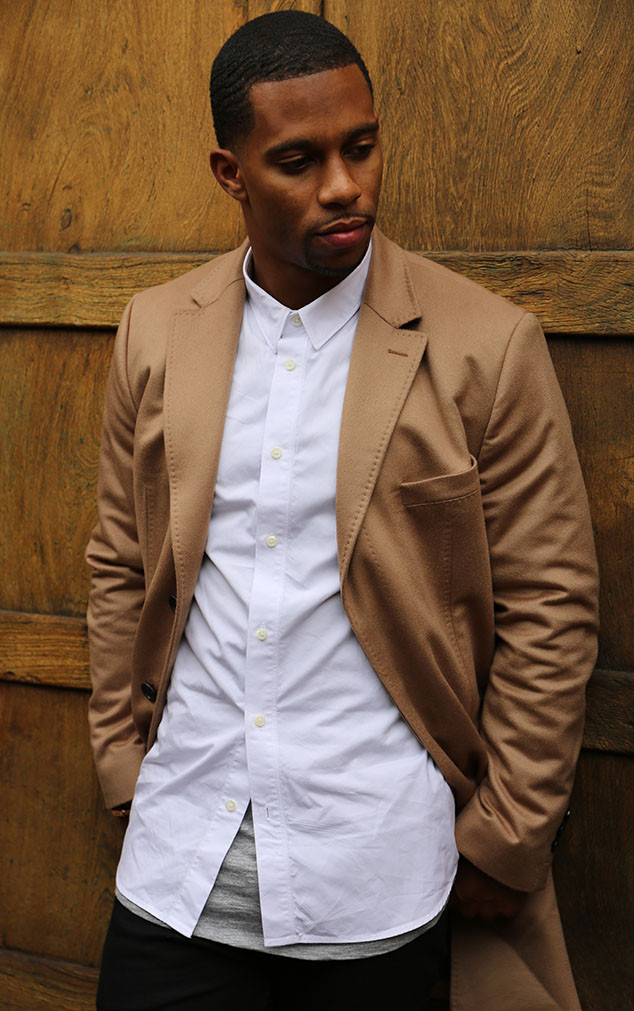 Jennifer Cooper/E! Entertainment
Victor Cruz is preparing to step off the football field and onto a wedding altar!
That's right, the New York Giants wide receiver is getting married and E! News just got some major scoop on his special (and super-sized) ceremony.
"Yes, it's going to be July of next year in New Jersey. It's really exciting," Cruz revealed to E! News exclusively while promoting Hugo Boss' latest campaign titled Success Beyond the Game. "We don't want it to be a sit-down snooze fest. We want people to party. This is a wedding. We don't get this back."
The NFL pro proposed to longtime girlfriend Elaina Watley last July after a baby dedication ceremony for their daughter, Kennedy.
"We are going to have a sit-down dinner area then will move to another area and there will be no chairs so you will have to get up and dance," Cruz added when describing his upcoming wedding. "Between 200-500 people [will be there]."