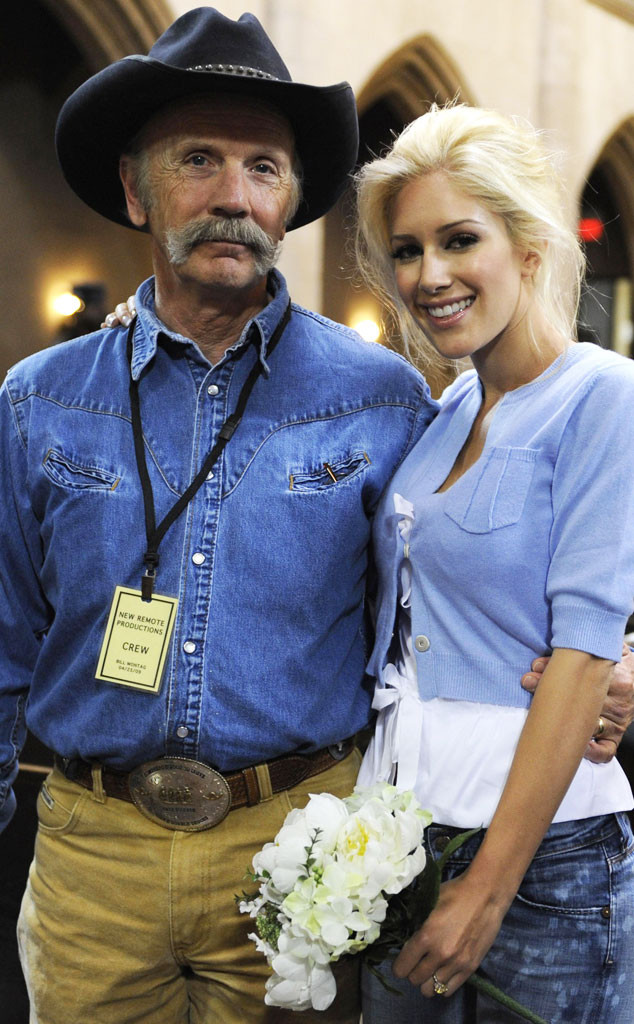 PacificCoastNews
Heidi and Holly Montag's father is facing some serious charges.
Bill Montag, who became familiar with Hills fans when he walked Heidi down the aisle at her wedding, has been arrested in Aspen, Colo., on charges of child sex abuse and incest after the alleged victim came forward, according to Denver's Channel 9 News.
Per the station, a 29-page affidavit alleges that Montag inflicted years of abuse on a girl starting when she was 13 and continuing till she was 17. Due to a statute of limitations, he can only be charged for crimes committed since July 1, 1996, when the girl in question would have been 16.
There's said to be no indication in the court documents that either of his daughters was a victims.