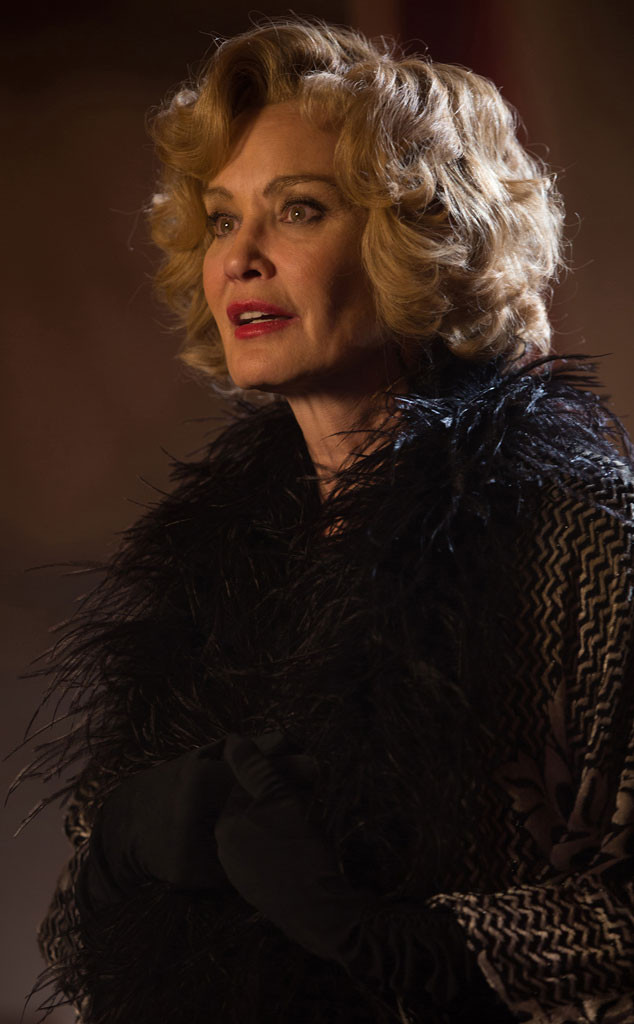 Sam Lothridge/FX
Is this the end of the American Horror Story road for Jessica Lange? It sure seems that way.
The two-time Oscar winner and three-time Emmy winner hasn't been shy when it came to talking about life after American Horror Story with this season, the fourth season, titled American Horror Story: Freak Show, potentially being her last.
Sources told E! News the fifth season of American Horror Story is still in early planning stages and so far it's still unknown whether Lange will be a part of it for another go around. Adding fuel to the uncertainty fire, Ryan Murphy took to Twitter after the finale aired on Wednesday, Jan. 21 with a simple message.
"Thank you Jessica...for everything," he wrote. "Always."