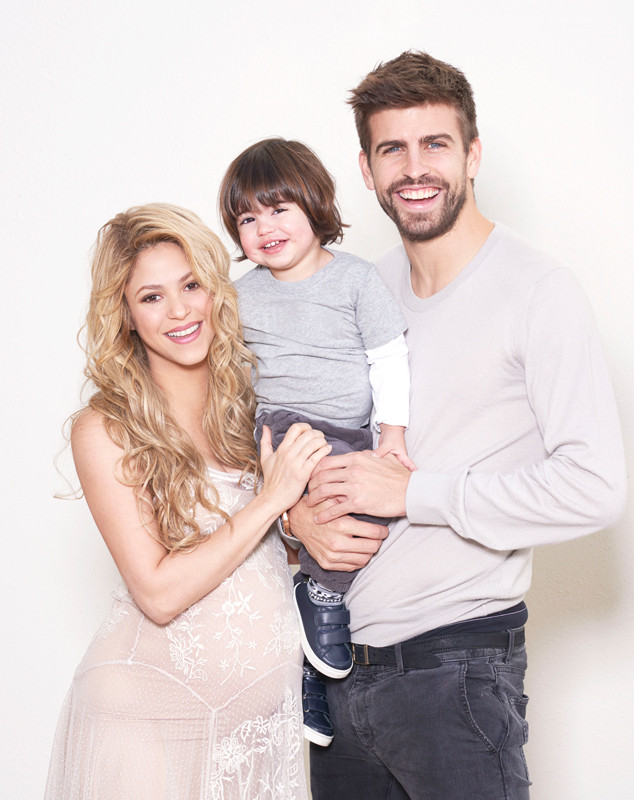 Courtesy: Jaume de la Iguana/UNICEF
Shakira showcases her baby bump and looks more beautiful than ever in new photos showing the heavily pregnant star with her family, boyfriend Gerard Piqué and their son Milan.
The 37-year-old Colombian pop star and former The Voice judge is expecting her second child with her longtime partner, who is 27. Their boy will celebrate his second birthday on Jan. 22.
The pictures were released on Sunday and taken for a great cause. The family is shown at their UNICEF World Baby Shower.
The three appear together in one pic, while Shakira and her soccer stud boyfriend also pose by themselves.