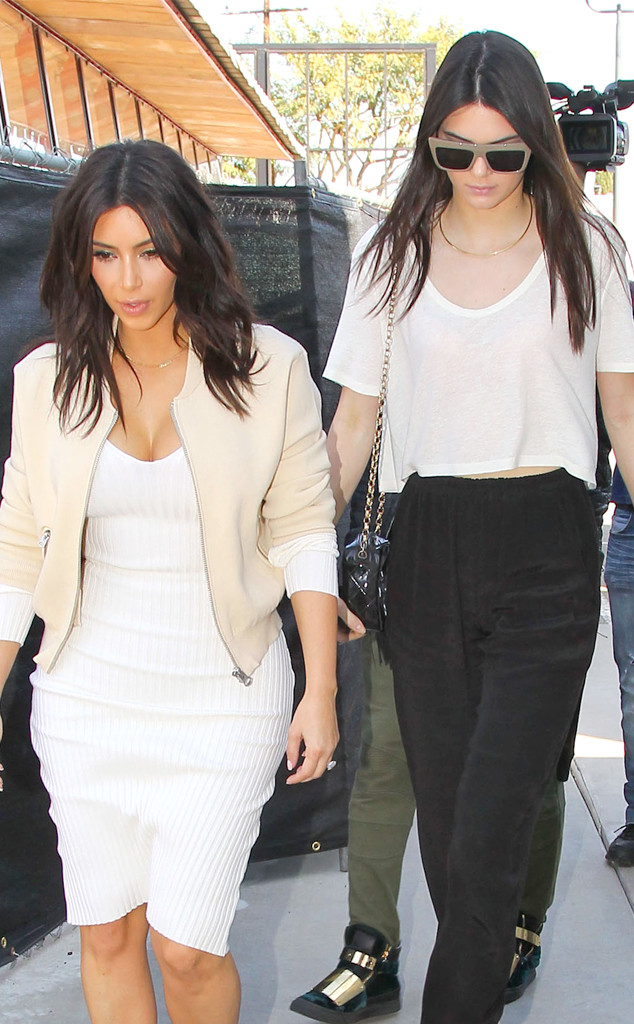 FameFlynet
Kim Kardashian threw some shade in the supertease for season 10 of Keeping Up With the Kardashians, and fans have been trying to figure out who the E! star was dissing.
"I'm not buying her shoes, I bought her a f---ing career," Kim said in the first look of the new season, and people began speculating whether or not North West's mama was talking about younger sister Kendall Jenner, whose modeling career continues to flourish.
Well, guess what? You're wrong.
"That was not about Kendall. It hurt me when people thought I would say that about her," Kim told The Daily Mail. "I'm her biggest cheerleader. We talk all the time."