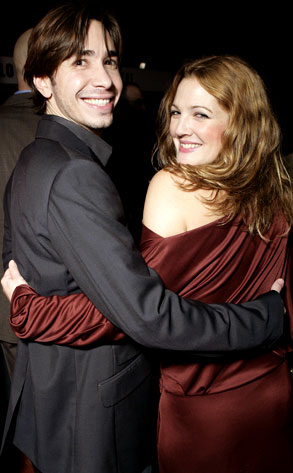 Todd Williamson/WireImage.com
Ya gotta hand it to Drew Barrymore for turning a paparazzi moment into a charitable effort.
The starlet and her beau, Justin Long, were leaving Tom Whitman's weekly Size party at gay bar Here last night in West Hollywood when they found themselves being filmed by some paps.
Barrymore was quick on her feet and announced into the camera, "If anyone is watching...give to the World Food Programme. Fifty cents makes a difference." (In May, Barrymore was named Ambassador Against Hunger for WFP, an organization that fed 19.4 million children in 71 countries in 2006 through its school feeding programs.)
Barrymore's plea for charitable help came after a night of rubbing elbows with her gay fans and some wacky dance moves. At one point, Barrymore and Long created a spectacle dancing to Britney's "Piece of Me" when he lifted her high into the air. Lemme tell ya, Long was just one bad step from flippin' Barrymore onto her pretty little head.
Also at Here was Lance Bass, who, I'm told, hung out for a nice chunk of the evening in a VIP booth with no fewer than 20 of his friends. He was later spotted getting cozy with a muscly, spiky-haired fella—though not on behalf of any humanitarian group that we know of.