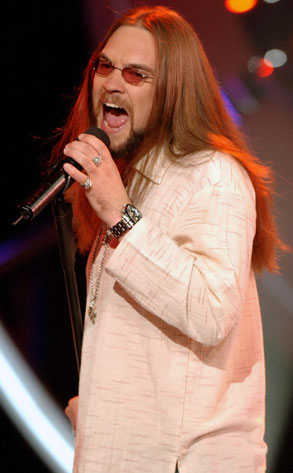 Courtesy of Fox
Bo Bice has some advice for the young'uns about American Idol.
And he'll get the chance to give it at Idol Camp, the reality show's summer performing arts program for kids ages 10-15.
"Everybody out there watches the show and has expectations of wanting to be an Idol, but we're going to teach them how much hard work goes into it," Bice told me over the phone during a concert stop in Atlantic City. "It's not just about waking up and trying to be a star...It's practice, practice, practice."
Bice, who was the second-place finisher in season four, is busy traveling the country to support his latest album, See the Light. He'll be taking a break at some point during the summer because his wife, Caroline, is due to give birth to their second child in late August. Their son, Aidan, is 2½.
But then it's back on the road, including a second trip overseas to perform for U.S. troops.
"My wife will come out for two or three days," Bice says. "But my son likes it more than my wife. She gets kind of bored after three days on a bus."
And don't be surprised to find Aidan trying for Idol stardom someday. "He plays the drums and he sings," the proud papa says. "And he likes to bang on the guitar when I'm playing it."